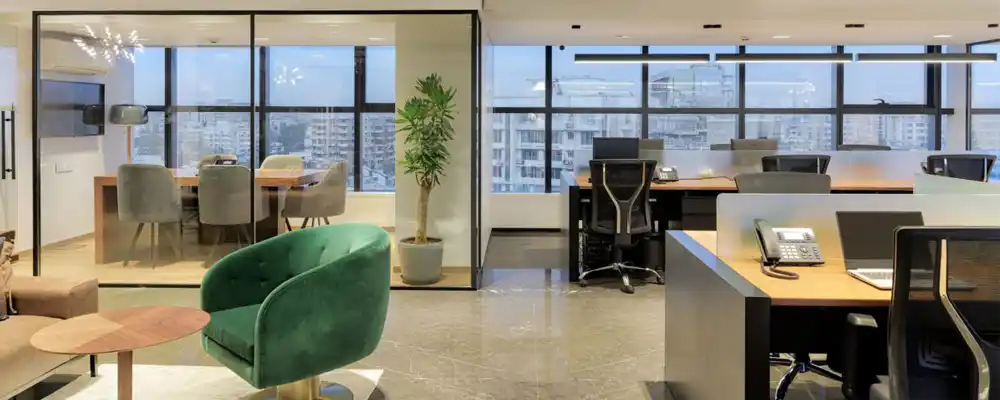 Overseas Requirements
Future Vision Consultancy is the most preferred placement solutions for our customers.. Being a worldwide recruitment agency, we have placed various deserving job seekers in Dubai, Kuwait, Qatar, Bahrain, Oman, Saudi Arabia.
INTRODUCTION PROGRAM
Once a candidate is chosen, we conduct orientation or introduction program where he is acquainted with urgent angles like –
Work Culture of Respective Organization
Industrial Practices
Safety Issues
Labor Laws
Other Relevant Issues
WHY US
We have with us viable and authentic database for International Placements in every significant zone of work.
We have a great support of experienced staff individuals having broad workingexperienceinformationin their respective fields.
We have Well built-up tie ups with Airlines, Travel and Tour operators.
We have with us the best companies of the middle east. We do comprehensive research before recruitment.
Our Documentation team makes sure that all the candidates documents are properly documented.so there is no rejection.
COST OF RECRUITMENT SERVICES
Recruitment Fees : As per the guideline provided by Ministry of External Affairs (MEA) under immigration act 1983.
Mode of Payment : By Cheque/DD/ Bank Transfer.
GENERIC CONTRACT CONDITION
Contract Period : 2 Years
Annual leave: 21-30 Days Per Year
Joining and Return Ticket Provided
Accommodation + Transport + Medical + Insurance Provided
Duty 8/10/12 Hours
Residence /Work Permit Provided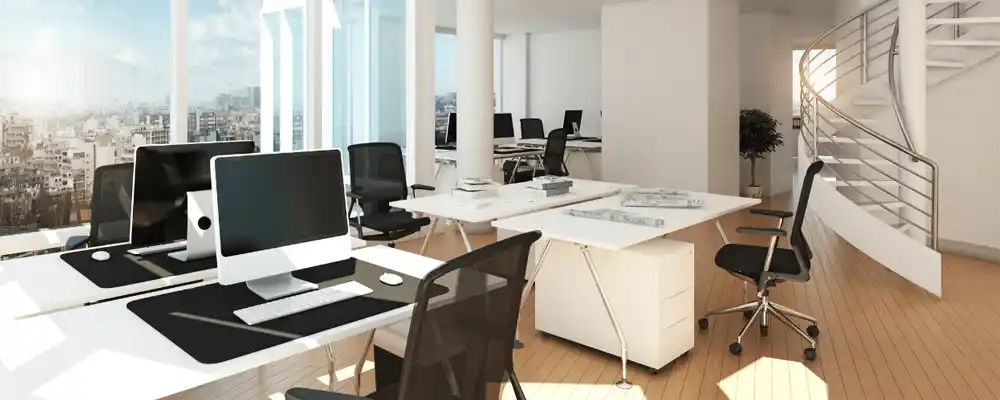 Domestic Requirements
We would like to take this opportunity to introduce ourselves as one of the emerging and fast-growing consultancy of India. To give some brief account of ourselves We wish to cite that Future Vision Consultancy has come into being with a vision to provide excellently platform to people who are looking for jobs in India and abroad.
Our Strength:
We have in-depth knowledge and very strong hold in diverse fields such as Security ,(We have provided security guards to almost all the companies in Dubai) Facility Management, Retail, Hospitality i.e hotel Management, (All categories) Banking, Financial Services, Insurance, Aviation, Automobiles, Pharma, Telecom, IT, Entertainment & Media, BPOs, NGOs, Real Estate, Hotels, Tours, and travel, etc. We have worked with top companies in the middle east. In 10 years time, we have earned both a good name and fame. Now almost all the big brands are associated with us. We also have become a favorite destination for job seekers across the country.
We have excellent networking and rich data of job seekers of various categories with experiences in different industries to cater to the needs of our clients and provide them, quality candidates. We are the ones who have conducted the maximum number of client interviews in this area.
We come from Sikkim and know that area very well. We also have marketing managers working in Darjeeling, Kalimpong, Kurseong, Mirik, whole Sikkim, Bhutan, and the North East States. We have our sub-offices at Darjeeling, (West Bengal )Gangtok (Sikkim) We are tied up with all the leading schools and colleges in this area.(hotel management colleges, management, engineering, it, Fashion Technology to name a few).
We are focused but not limited to the above-mentioned segment and verticals. We are ready to expand our services in other fields as per our client requirements to serve our clients most effectively. Our selection is based on rigorous screening of candidate's skills while verifying their antecedents and reference as far as possible before referring to our client.
Future Vision offers Cost-savings, Standardization of processes, Increased speed quick response time and timely delivery and quality of service. It takes away many of your day-to-day hassles, enabling you to focus on your core business area. We believe firmly that there is no other alternative to Quality Services, and the client could only feel happy if we can provide them the best value for their money.
Office Details:
We have a spacious 3000 Sq.ft. fully equipped work area office with air-conditioned cabins to conduct interviews, equipped with Computers, Intercom, Copier Machine, Secretarial Assistance, and Transportation for Client.
Powerpack generator installed to ensure uninterrupted Power supply.
Elite Interview cabins and conference rooms for clients with fax, phone, etc.
Security surveillance cameras are installed in all the sections to monitor the activities of the candidates during the interview.
Waiting hall for candidates are available.
Total support from competent administrative staff.
Situated merely 18 km from the airport and 4 km from the railway station.
Excellent connectivity to other parts of the city.
We recruit across various industry sectors for multinational corporations as well as leading Indian business houses.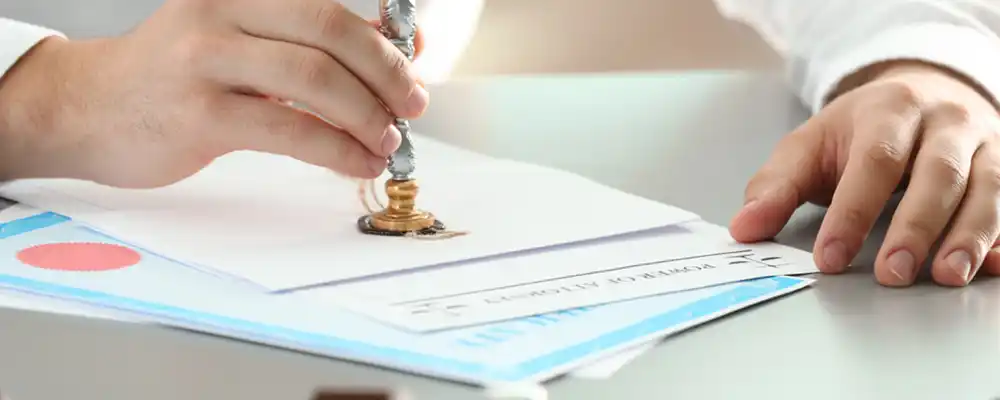 Document Attestation
Future Vision Consultancy is leading recruitment agency sharing a trusted partnership to carry out all the administrative process of the attestation/Apostille. We handle all the governmental and non-governmental tasks related to recruitment services, visa stamping and document attestation to serve the interest of our client's government thus, facilitating them to offer their prime focus towards the assessment of the candidates.
At Future Vision Consultancy, we comprehend your difficulty and hence, offer the best services for Document Attestation. We, through the collaborative efforts and assistance of our professionals have made good terms with different government agencies and officers that help us in making the process easier and less time consuming. Over the years, we have got better understanding for this process and thus, we assure of getting your documents attested within a very short period of time.
Now a days, every country before hiring an individual, thoroughly investigates the originality of their provided certificates, both educational as well as professional. Thus, the process of legalizing the certificates is different from carrying out a normal attestation process, and provides a proof that the certificate issued to the concerned person is authentic and he holds the right to own it.
Our wide experience and knowledge have made us emerge as a pioneer in this field, thus, offering the advantage of providing complete attestation services in a time-efficient and effortless manner. We accept documents both from individuals and representatives, and offer a gamut of attestation service from Ministry of HRD (Human Resource Development), MEA (Ministry of External Affairs), Embassies, Consulates and other concerned government authorities. Similarly, NRI's (Non-Resident Indians) who are facing difficulty in getting their documents attested from any State HRD, Notary, MEA or any other Embassy in India can contact our agency for superior assistance.
We assure to offer genuine Attestation/ Apostils service covering the following –
HRD Attestation
State Attestation
Chamber of Commerce Attestation
Language Translation Services
Personal Documents Attestation

Birth Certificate
Medical Certificate
Marriage Certificate
Divorce Certificate
Experience / Employment Certificate
Death Certificate

Educational Documents Attestation

Degree Certificate
Diploma Certificate
Our customer care executives provide you detailed information about the related documents which needs to be provided before proceeding with the attestation process. For all the latest information about legalization of documents from MEA, HRD, Embassy and other concerned departments, kindly visit our website.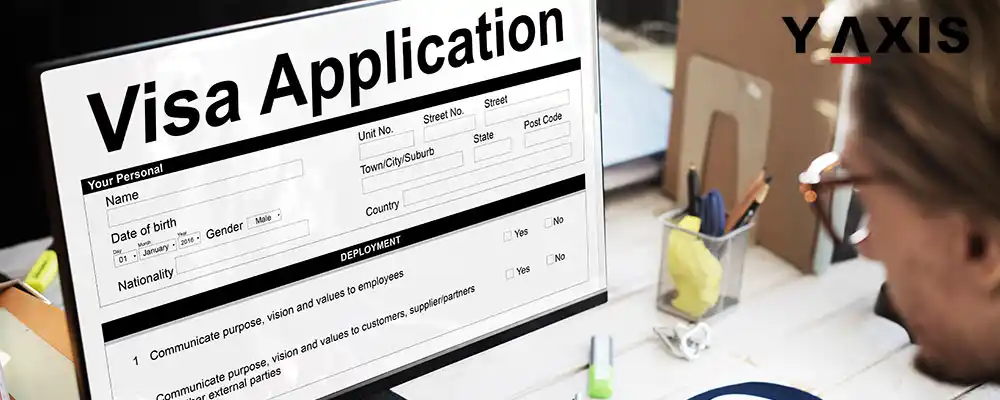 Visa Processing Service
With over a decade long experience, Future Vision Consultancy has developed and evolved as a leader in the outsourcing services since, it lays serious efforts to offer reliable, advanced and highly customized recruitment solutions to its clients all across the globe. Our unmatched competence summed with our distinctive knowledge and commitment have always added value to our business because these help us deliver high-quality services to all our esteemed clients within the time specified from their end.
We specialise in recruitment and visa processing service for Middle East and European countries, covering all kinds of visa, viz. Business, Employment, Tourist and Student. Some of the major places, we provide visa facilitation include
Therefore, we assure that we will turn out a reliable solution for all the employment and visa processing queries, and hold the capability to provide cutting-edge services in response to the same.
Through all these years of our service, our technology-focused novel approach has revolutionized the management system of visa application service. It has now evolved into a seamless process, which comprises of –
CATEGORIZATION OF DOCUMENTS / DATA –
A responsive website to efficiently handle each diplomatic mission through which all relevant information can be accessed.
Personalised guidance offered to each applicant.
All queries placed by the end of the applicants are resolved through telephonic conversation, email/internet and postal email.
Training and advising the travel agents, airlines and education agents
Providing regular update to the website with respect to the visa information, and offering the applicants the facility to apply for visa all across the globe.
PRE-SCRUTINY AND ACCEPTANCE OF APPLICATIONS/DOCUMENTS –
The applications after thorough reviewing on the parameters of completeness and validity, provided by the diplomatic missions/ embassies are accepted.
Before acceptance of these, both the applicants and the staff have to sign the checklists.
After detailed pre-scrutiny, the passport and other relevant documents are accepted.
Counseling is offered to applicants whose applications are found incomplete or invalid due to any reason and further documentation is required.
Under the condition, when the applicant insists to process the application despite being forewarned that it is invalid, we annotate the checklists and enter a remark that the application has been forwarded since, the applicant elected to forward the same although well-informed about its invalidity.
Strictly adhere to the checklist offered by the diplomatic missions.
Neutral acceptance of all the applications
Not refusing any application
HELPDESK SUPPORT –
Application information service available for customers in Middle East .Backed by a team of professional multilingual experts with an ability to handle large voice calls and emails.
Standardised email responses
Telephonic communication to counsel and inform the applicants about the visa processing covering all major areas.
INTEGRATION OF DATA -
This is a standard operating methodology to configure the applications according to the guidelines defined by our client's government/ diplomatic missions. All received applications are closely inspected to ensure our capability in meeting the defined timelines.
All staff members are trained to handle multitasks, therefore, these are periodically assigned different roles and thus, are enabled to perform different functions. These rotations are done to ensure that not even a single employee develops a vested right in any position.
A minimum of two persons handle all the transactions, either with an electronic/paper trail of input or through handover/takeover. This is done to ensure that no deceptive data duplication or insertion/removal of any documents with the intent of fraud takes place.
All entries of the applications, both manual and electrical for each day are checked to confirm reconciliation of both funds and applications in an accurate manner.
DATA CREATION & CODIFICATION -
Data integrity and security are prime concerns which need to be dealt in a professional manner, therefore our team holds extensive experience in digitization of data for its electronic storage in the systems of the diplomatic missions, which can be further accessed for future reference and retrieval. Online file transfer, barcode creation for subsequent scanning or CD-ROM/Floppy Disk, etc. are the methods employed for data uploading.
SUBMISSION TO THE DIPLOMATIC MISSIONS –
The applications are arranged, documented and indexed as per the prescribed criteria of the client's government, viz., visa category, priority case, previous refusal, etc. We then work to synchronize the submission of applications in consolidated lots in the consular section at the specified time to efficiently facilitate the process of scrutiny.
SCHEDULING OF APPOINTMENT/INTERVIEWS –
We own a smart web-based 'Appointment Scheduling' management system programmed to facilitate optimum utilization of time and manual labour. Furthermore, slot capacity can be adjusted on the basis of parameters of data, time and visa type. Our integrated flexible module is capable to even allocate a queue number at the time of confirming an appointment and thus, supports all the assessment criteria defined by the diplomatic missions. Scheduling can be done both online and offline, and it controls duplication in appointments and alerts when multiple appointments are made against the same name and passport number.
DELIVERANCE OF DOCUMENTS -
All processed visa applications are collected from the visa consulates as per the specified schedule and returned to the applicants in sealed envelopes to ensure confidentiality of data. They are further offered the facility to get their documents delivered through courier for a supplementary charge. We at H.R. International possess the efficiency to handover the passports the same day that are received subjected to the guidelines specified by the Mission.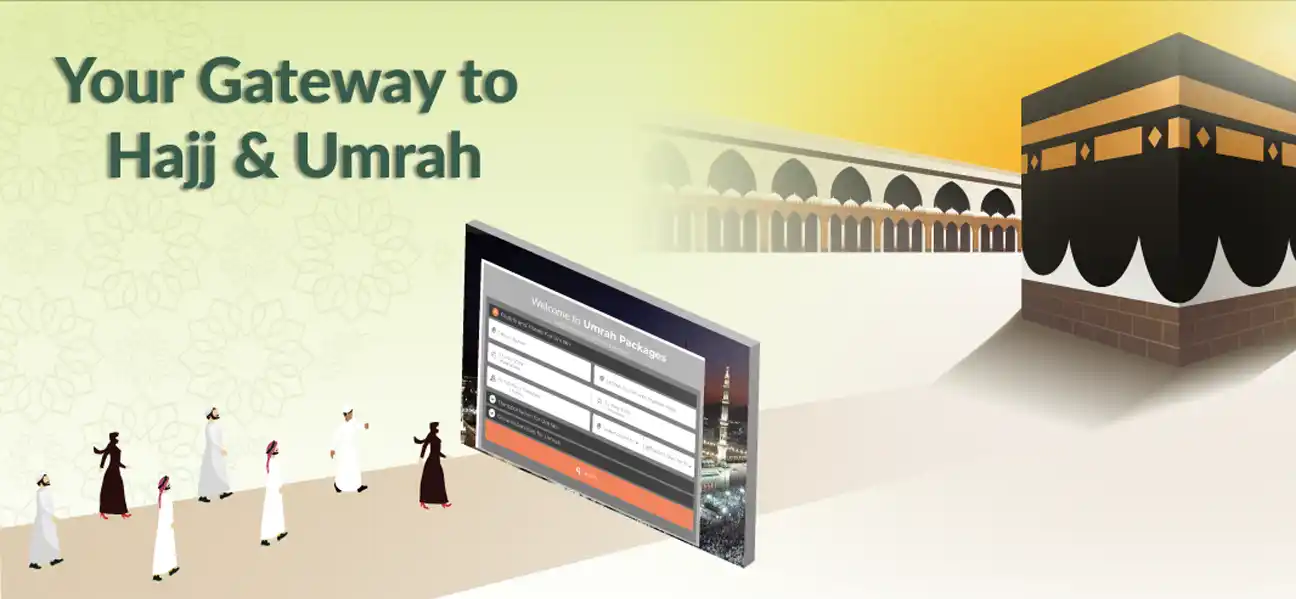 Hajj and Umrah
Your journey of self-purification begins here.
Our legacy of helping Muslims in performing their obligatory religious duty Hajj, and non-obligatory religious duty Umrah, goes back to over decades,since our inception in 2013 every year we have enabled pilgrims to successfully fulfil their promise to Allah. Our expert team of experienced professionals in India and Saudi Arabia are committed towards ensuring that every aspect of this holy pilgrimage is executed flawlessly, and the pilgrim is in a relaxed state of mind during the sacred journey.
At Future Vision Consultancy, we pride ourselves in providing excellent service and focusing only on one goal: your absolute comfort.
Based upon the tour package that you select, we provide you with luxurious accommodation, which is closest to the places of worship during your period of stay in Makkah, Madinah and Mina and Arafat. This makes it easier for you to perform your religious duty in comfort. We are renowned for serving delicious food during Hajj, where we offer you a variety of dishes so that you are fully nourished and discharge your religious obligation smoothly. For transporting you between different points during the pilgrimage, we use comfortable buses with wide seats.
For those pilgrims who want to perform their Hajj and Umrah in absolute comfort at a price that justifies the premium facilities we offer, Future Vision Consultancy is their first choice. We look forward to providing exceptionally comfortable service to Allah's guests in the Holy Land.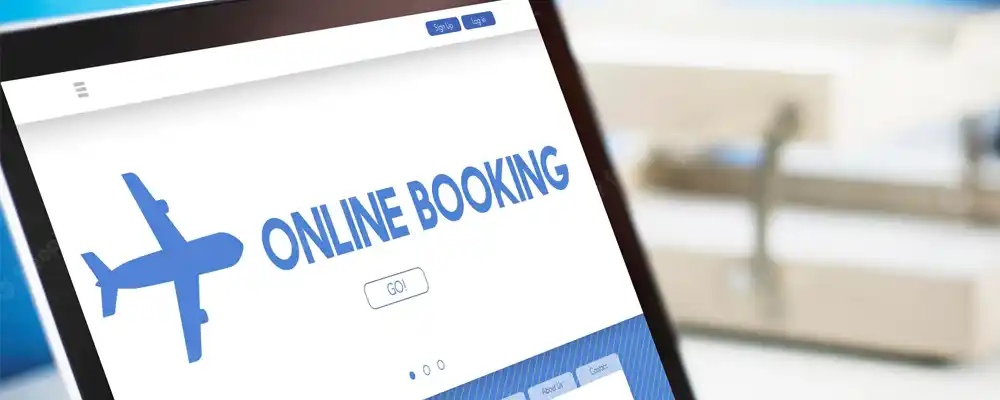 Ticket Assistant
Future Vision Consultancy offers a wide range of travel and Ticketting assistance, from premium luxury hotels to vacation packages, covering both domestic and international destinations at cheapest flight tickets.
We offer domestic and international flight booking , at any time. Book flights for all destinations across India or world at the lowest airfares with us. The company offers great discounts on domestic and international flight tickets. Being a reliable name in travel industry of India, we focus on providing smooth flight booking experience to our customers and the candidates that travel to Middle East for Employment.
So, book air tickets at the lowest airfare. We provide you all relevant information like how to get the boarding passes, difference between airline tickets and boarding pass tickets, flight status, arrival and departure times of the flights, web check-in and various information one needs to have before traveling.
If you want to book your plane tickets at no convenience fee and looking for transparency in air ticket pricing, we are here to serve you with best possible offers. To reduce your flight booking cost, we have tied up with several banking partners. Last minute discounts on air ticket booking are also available with us.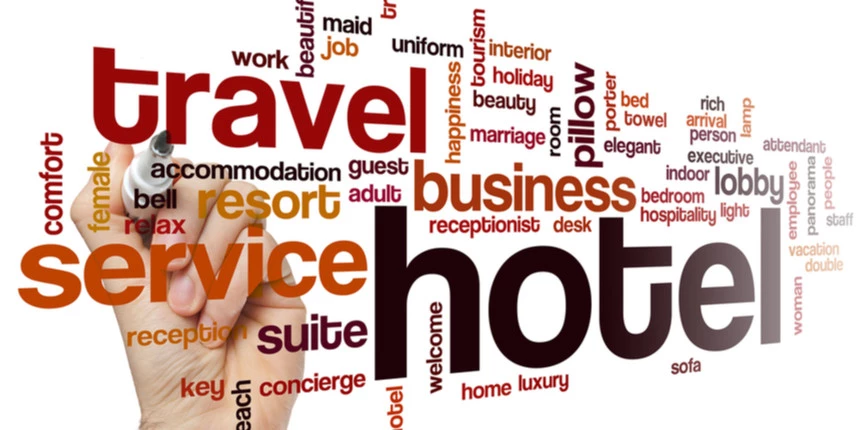 Hospitality Sector
Encompassing a whole lot of areas that are diverse in themselves and yet unique in their customer centric approach, Hospitality Industry is vast and extensive. As the global economy is picking up fast, it is witnessing a growing number of opportunities for new comers as well as experienced players. The industry demands skilled candidates with a positive approach towards their specific sector and full conviction in their profile. Hard working people can see their careers rocketing as one can reach the top in a short span of time.
We, at Future Vision Consultancy, solely focus on placing quality candidates in the hospitality industry throughout the world. Serving various industries, ranging from insurance, banking and financial services to travel & leisure, we have the experts from all the sectors who assist in shortlisting the most suitable candidate, befitting your specifications. With our extensive hospitality operations and search experience, we assist recruiters to staff candidates at the staff, management and executive level coast to coast.
We provide manpower to in these countries:
Bahrain, Cyprus, Egypt, Iran, Iraq, Jordan, Kuwait, Oman, Qatar, Saudi Arabia, United Arab Emirates, UK and Canada.
Some of the career options in this industry :
Food & Beverage
Food & Beverage Manager
Restaurant Manager
Assistant Restaurant Manager
Butler
Steward
Captain
Head Waiter
Waiter/Waitress
Bar Waiter/Waitress
Bartender
Assistant Bartender
Host / Hostess
Commis
Executive Sous Chef / Chef De Cuisine
General Manager
Front Office / Cust. Care
Receptionist
Reservations Manager
Travel Desk Manager
Cashier
Front Office / Guest Relations Exec. / Mgr
Lobby / Duty Manager
Senior Management
Head / VP / GM-F&B
Head / VP / GM-F&B
Head / VP / GM-Accounts
Head / VP / -PR / Corp. Communication
CEO / MD / Director
Night Auditor
Housekeeping
Housekeeper
Assistant Housekeeper
Housekeeping Team Member
Linen Porter
Conference & Banqueting
Conference & Banqueting Manager
Conference & Banqueting Sales Manager
Conference & Banqueting
Conference & Banqueting Manager
Conference & Banqueting Sales Manager
We have an extensive database of qualified candidates and a broad network of contacts at all levels within the hospitality industry. We fill all the management and key support positions including executives, culinary, regional & district managers, human resource management, marketing personnel, accounting professionals and others.
Indian candidates have found ready acceptance in the global marketplace and are much in demand, specially in gulf countries. To serve our clients in a better fashion, apart from screening the candidates for the elementary round of interview, we also conduct the orientation program for them,once the selection has been done.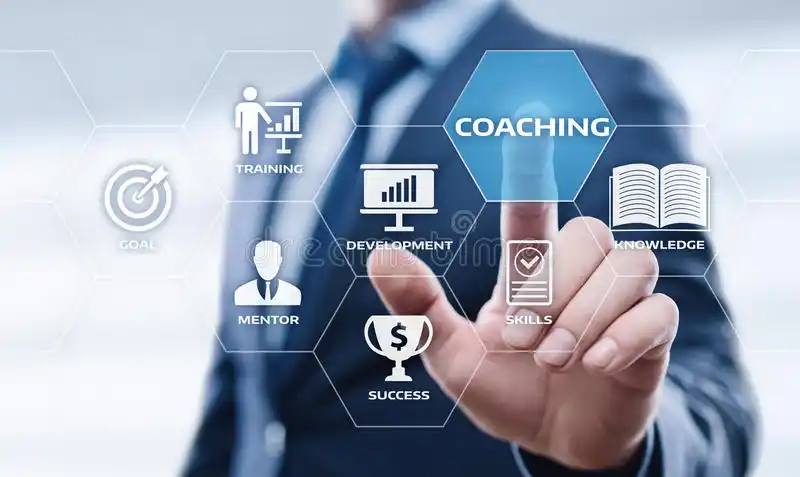 Education & Training Sector
We are working in an era that belongs to people who can learn and relearn. Staying abreast of the latest technologies and trends in various sectors and constant training on the newer parameters is pivotal for being a front runner in this challenging environment. Also, in today's work situation, training and corporate development professionals are faced with a variety of challenges.
Education and training are two vitally important issues, representing the means to nurture tomorrow's talent and promote ever higher standards, at personal as well as organizational levels. They are acting as a solution provider for all these requirements. The focus on educational and career achievement is fueling a strong demand for good quality candidates, having the aptitude, skill and diligence to serve this industry.
We, at Future Vision Consultancy, help our clients address these challenges and ensure that their employees are aligned with their corporate business objectives. This task is facilitated with the help of trainers and educationalists at the right levels. We work with our candidates on a long-term basis, identifying their career and personal ambitions and then help them to take that next vital step.
We provide manpower to in these countries:
Bahrain, Cyprus, Egypt, Iran, Iraq, Jordan, Kuwait, Oman, Qatar, Saudi Arabia, United Arab Emirates.
A few of the popular vacancies that are assisted by us :
Program/ Project Manager
Training Needs Analyst
Task Analyst
Curriculum Designer
Content Developer
Assessment Strategy and Development officer
Organizational Alignment personnel
Change Implementation Management staff
College Faculty
Dean
Elementary School Teacher
High School Teacher
Instructor
Junior High School Teacher
Middle School Teacher
Professor
School Administrator
Student Services
Substitute Teacher
Our team has many years of experience and during this time we have developed a powerful network of clients& candidates, which can often significantly reduce the amount of time taken to identify candidates with rare skills.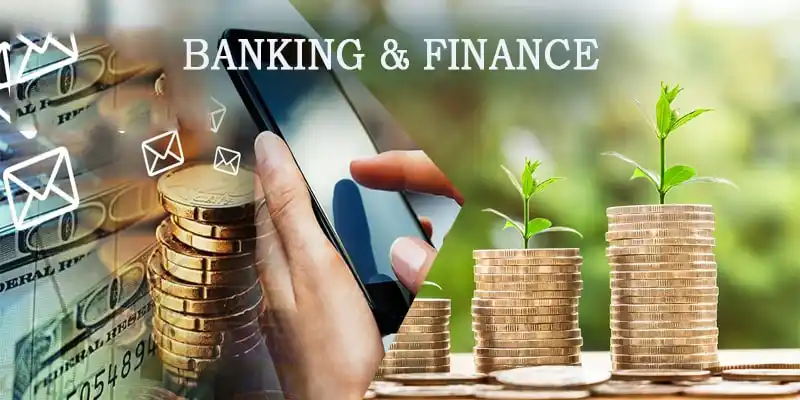 Banking & Finance Sector
Banking and finance, one of the industries requiring high intellect, is growing faster than ever before. With the overall industrial and economic development, funds are rapidly changing hands, finding their ways through various banking and finance institutions for a large number of reasons. It is the hub of all the commercial activities and basis of every business.
To cater to the demand of this challenging, interesting and vast sector, Future Vision Consultancy has all the necessary infrastructure and expertise. We are a renowned placement agency, placing high-caliber finance & banking professionals, from newly-qualified through to board level, on a permanent and contract basis.
Our financial recruiters are well connected, dynamic and experienced in the industry. They intricately understand the banking and finance marketplace and have successfully fulfilled the vacancies throughout the nation and abroad. We have chosen our office locations in prime cities, offering global opportunities to the corporates as well as the candidates. Our clients consist of major investment banks, corporate commercial banks, investment houses, business groups and rating agencies.
We provide manpower to in these countries:
Bahrain, Cyprus, Egypt, Iran, Iraq, Jordan, Kuwait, Oman, Qatar, Saudi Arabia, United Arab Emirates.
A look at some of the vacancies for which we actively recruit :
Financial Reporting head
Analyst/Transaction Advisory
Financial Services Consultants
Operations Managers/Executives
Equity Sales person
Mutual Funds Sales manager
Certified Insurance profs
Channel Sales-Bancassurance
Technical Accounting Manager
Product Controller - Credit Derivatives etc
Sales product control group
Regulatory Controller
Management Accountant
Unit Trust Administrator
Product Head
Regional Sales head
Retail head
Corporate head
Institutional Head
Investment Advisor
Customer care executives
NRI servicing personnel
Front desk manager
Lease and asset financing people
CA's Cost Accountant's
MBA's
CFA's
B.com's
Cashiers
Clerks
Accountants
Book keepers
Store Keepers
Inventory Controllers
Auditors
Credit Controllers
Purchase Managers
Sales Managers
We focus on providing an unrivaled recruitment service to the financial and banking services sector. What really sets us apart, is that our consultants have the working experience of the industry and the experts who screen the candidates are amongst the best in the industry. This ensures that they understand the crucial aspects such as formal training, skills, experience and culture required to place the right people in the right bank or financial institution.